Shapa Blood Pressure Cuff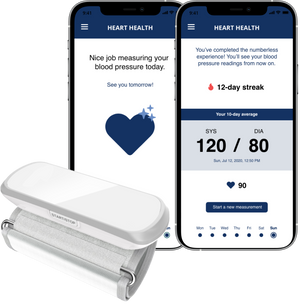 Monitor your heart health and discover your true blood pressure trends with Shapa BP.
Shapa's wireless blood pressure monitor creates a seamless experience for routine at-home monitoring of your blood pressure readings. 
Simple visuals walk you through the steps to complete an accurate reading in the app or go numberless to discover your true blood pressure trend.
Understand the connection between your blood pressure, weight, and physical activity in the app.  Exportable data to share trends with your healthcare provider. 
This purchase is an add-on blood pressure cuff that complements your Shapa numberless scale and pairs with the same Shapa mobile app. An active Shapa membership is required to utilize this device. Shapa Scale and membership sold separately.